Ooooooh, celo jutro ležim u krevetu, pokušavam da se razbudim i ustanem i nikako. I onda me probudi poštar. 🙂 A već sam otvorila vrata spremna da ubijem tog koji zvoni subotom ujutro u 10h. Kad sam čula imate paket iz Amerike, odmah mi je osmeh bio oko glave. Moja divna drugarica mi je poslala poklon za rodjendan…koji je doduše poranio 2 dana. Po prvi put uopšte nisam uzbudjena zbog rodjendana. Inače, svake godine maltretiram sve ljude oko mene i ispiram im mozak sa rodjendanom. Valjda sam 'porastila'. Ali uzbudjenje raste, to je sigurno. Vidimo se uskoro.
Oh, I spent the whole morning laying in my bed, trying to wake up. Then I heard door bell and went downstairs planning to kill anybody who's waking me up on Saturday morning. When I opened the door, I saw postman, he was like 'you've got a package from US' and I was all in smile. My lovely friend sent me a birthday gift that arrived 2 days early. This is the first time that I'm not so excited about my bday. Usually I'm bugging everyone with my birthday and I'm counting down the days, but not this year. But I'm starting to get excited. I'll see you soon.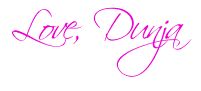 My birthday and all the holidays are sooooo close. I can't believe it. That made me think about my wishlist…. Hm…how I'm gonna spend the money I get….. That reminded me of one song…. And the song says 'I gotta problem with spendin' before I get it…' and YES that's definitely mi biggest problem. 🙂 So, these are the stuff I'm craving for right now 🙂
1.isabel marant for h&m fringed boots/ 2.isabel marant for h&m sweater/ 3.rihanna for river island boots/ 4.asos fluffy clutch (I like it better in blush color)/ 5.sincerely jules off duty sweatshirt/ 6.rochas blush coat;
1.bourjois chocolate bronzer/ 2.acrilic boxes for makeup/ 3.studiofinish mac concealer/ 4.lancome hypnose mascara/ 5.nars blush/ 6.talk that talk riri for mac lipstick


And…..we all have some unrealistic things on our wishlists…..this is mine. 🙂 dark blue/grey Celine purse. SO freaking awesome!!!
Thanks for stopping by and have a nice weekend. Toodles!