Aaaaaaaaaaaaaaaaaaa! And it's not even my birthday! Kako sam srećna. Našla sam čizme mog života. 🙂 Ovo je moj rodjendanski poklon, mesec dana pred rodjendan. 🙂
Jutros smo Tanja (http://taanjicabb.blogspot.com/) i ja pojurile u H&M da se dočepamo kolekcije Isabel Marant. Iako smo mislile da smo lude, i da nece biti nikoga, bilo je dosta ljudi koji su čekali sa nama u redu. Doduše ne baš kao u ostalim svetskim metropolama gde su ljudi kampovali na ulicama čekajući ovu kolekciju, ali bilo nas je 40-ak. 😀 Najveća pomama je definitivno bila za ovim čizmama. I evo, dajem glavu, ako je bilo 30 pari ovih čizama. Od prilike, ko je zgrabio čizme s' vrata, taj ih je i uzeo. Ja baksuz zgrabim jedne, 40 broj, a treba mi 39…pa sam kružila okolo za 39 (iako bih kupila i 40), a devojke kruže oko tebe, ako ih slučajno spustiš. Hladni rat. 🙂 Onda mi je Tanja zgrabila 39 nekako, svaka joj čast, pa sam joj ja dala te 40, a ja uzela 39, tako da smo obe bile srećne. Prelepe su, štikla je skroz mala i mislim da će biti udobne. 😀 Inače, nije samo bilo teško naći čizme, ljudi su se grabili bukvalno za sve komade kolekcije. Ludnica 😀
Ljubim vas, vidimo se uskoro…
And it's not even my birthday. This is my early birthday present. I am so happy. These boots are my favorite ever.
This morning me and my friend and fellow blogger (http://taanjicabb.blogspot.com/) hit the streets around 8am to get to H&M and buy some Isabel Marant goodies. I just wanted these boots. Although it was not crowded as in big cities around the world (I saw that on ig), it was crazy for Serbia. Even if collection is pricey, people were still chasing each other for IM goodies. 😀 With a little bit of luck, I got mine, and I'm IN LOVE! I'll see you soon.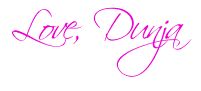 This outfit is so me. These leather pants are my must have and absolute favorite thing in my entire closet. Since this summer, I fell in love with olive color, which happens to be really popular this year. And this is what I like wearing for every day. Simple outfit, some jewelry, good pair of sunglasses and I'm ready to go anywhere.
Thank you for stopping by. I'll see you soon. Enjoy this beautiful sunny Sunday.
Love.
Dunja
h&m coat/ forever21 shirt/ river island leather pants/ timberland boots/ coach legacy candace/ ray ban wayfarer sunnies/ jewelry forever21;bijuju;claire's/ michael kors watch