Često mi u komentarima na YouTube-u pišete da biste voleli da snimam i nešto vezano za modu aaand here it is! Mnogo sam ponosna na svoj YT kanal, blog i na sve ono što sam postigla, ili što bi se reklo dokle sam dogurala. 🙂
A ponekad (ili u mom slučaju vrlo često) dok ne odplačete jednu turu, sve ide naopako. 🙂
Toliko sam se trudila da ovaj video izgleda onako kako sam ja to u svojoj glavi zamislila, da sam skidala druge programe za editovanje, ceo jedan dan provela štrebajući kako da ih koristim, da bih shvatila daaaaa mi ustvari i ne trebaju. O da. I onda 'ajmo Jovo na novo…
Ali najbitnije je da sam ja zadovoljna rezultatom! I sada mogu ponosno da kažem da mi je ovo najomiljeniji video koji sam do sada uradila. Jeeeeeej!
Najpre moram da zahvalim Tanji (
Taanjicabb
), koja stoji iza ove ideje i koja me je od jula svakodnevno nagovarala na ovo. <3
A onda mom 'behind the scenes' timu, Ann i Boss, koji su ovo snimali sa mnom preko 3h! <3 <3
Video možete pogledati ispod, ja vas ljubim i vidimo se vrlo uskoro!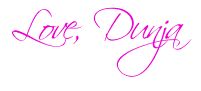 HelouZ pipl. Sinoć sam imala priliku da prisustvujem prezentaciji jesenje H&M Studio kolekcije.
Bilo je lepo provesti vreme sa svim devojkama, i sa jednom posebnom. Naime, upoznala sam Anu sa Ana 2 Cats kanala (
ovde
).
Kolekcija sadrži dosta nude/camel tonova, zatim jarkih boja, poput narandžaste, dosta teget boje itd. Takođe ima i dosta kože (juhuuu) kao i over sized džempera, majica i drugih stvari.
Nadam se da vam se svidjaju fotke koje sam na brzaka slikala. Užibajte u vikendu.
Hi guys. Last night, I had a pleasure to attend the presentation of H&M Fall 2015 Studio Collection.
I had a great time with all the girls and I had the opportunity to meet Ana 2 Cats (here)
The collection contains a lot of camel tones, a lot of vibrant colors, orange, navy blue etc. There is also a lot of leather (yeeey) and a whole lot of over sized stuff, which I love.
Anyways, I hope you like the pics I took. Enjoy your weekend!